Did you know that the spray foam industry is not regulated and that there are no licensing requirements? Consumers and contractors need to be careful when they hire an insulation company. They should ask, "What are the company's credentials?" "What certifications and licenses do they have?" Even though it's not required, companies should have some kind of training program for their employees. Insulation contractor licensing is not required. Why not?
Get Certified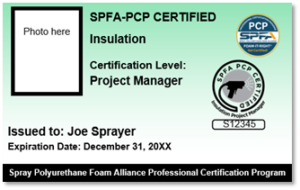 At The Green Cocoon, Senior Spray Foam Division Crew Leader Mike is an SPFA Master Installer (Spray Polyurethane Foam Alliance). That is the third highest level of SPFA insulation certification. Being SPFA certified is a big deal. The SPFA developed its Professional Certification Program (PCP) in 2012. It increases the quality of installations. "The SPFA and industry leaders came together in the Best Practices Risk Management Working Group and recommended the development of a certification program developed by the industry, for the industry." (sprayfoam.org)
SPFA Training
The SPFA PCP is the only one of its kind for the professional SPF industry. It is the first in the U.S. that is ISO 17024 compliant—standards driven and internationally recognized.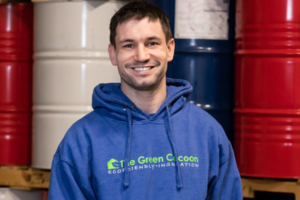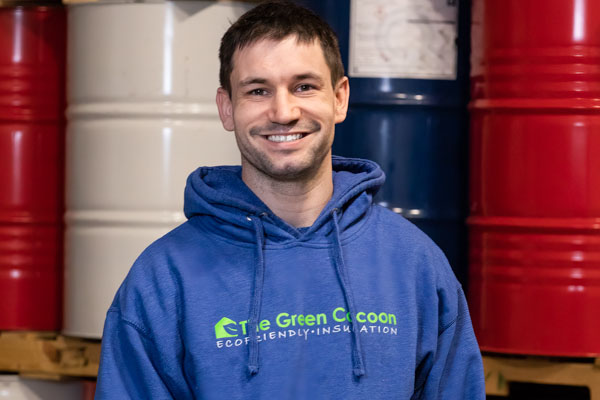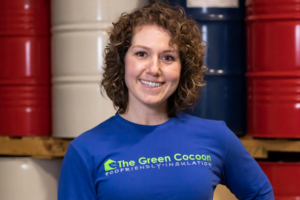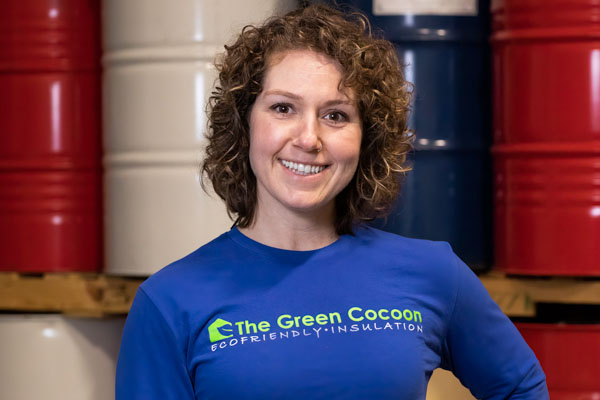 In February, Mike and VP Candace Lord will receive the final level of training and certification, which is project manager.
There are four levels to the Insulation Certification program:
Level 1 – SPF Assistant
Level 2 – SPF Insulation Installer
Level 3 – SPF Insulation Master Installer
Level 4 – SPF Insulation Project Manager
In fact, most of the employees at The Green Cocoon have some sort of third-party certification. This sets us apart from our competition. We don't just spray foam. Our team gets the job done right the first time because of their training. And, that training is backed by a wealth of knowledge and experience in the industry. Our goal is to reduce the probability of an issue on the job.
In-House Training Program
Similarly, we created our own internal training program. Written by some of our Master Installers, this program is extremely in-depth and structured. Thus, when our team arrives at your home, you can be sure we know what we are doing!
Remember, when you need an insulation company for your next project, make sure to do your homework. And, make sure to ask the right questions! Contact us and we will answer them.