The Green Cocoon (TGC) has partnered with Hearth, a San Francisco-based company offering various financing options that can save consumers thousands of dollars during their home renovations. TGC is working with Hearth to help you find financing options that best fit your needs.
Make smarter financial decisions
The new financing options help homeowners make smart financial decisions about their renovations. Also, they show homeowners how to craft an accurate budget for their remodels.
Helping you during this pandemic
"We learned about Hearth while researching financing companies," said James Materkowski, owner and president of The Green Cocoon. "Offering financing allows a homeowner to pay for their project with predictable, monthly payments without tapping into the equity of their home."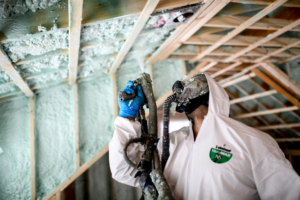 The new financial tool can check rates in under two minutes and loans are typically funded in one to five days. One exciting feature is the no prepayment penalty option. You can pay off the loan early with no additional fees!
If you've been considering upgrading the insulation in your home, download our flyer to learn more about this exciting new financing option. No matter what time of year it is, now is the time to act. Our schedule fills up quickly! Apply for financing today!