Insulation Contractor Portfolio - MA, NH, ME
We are proud of all of the different types of projects on which we have worked. Enjoy looking through them.  Feel free to contact us with any questions!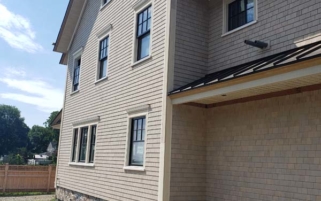 The Green Cocoon recently completed a project in Massachusetts and had the privilege to work with Gorman Homes. "We work with these guys quite often and they're great," said Jim Materkowski, The Green Cocoon President. "We used Gaco Profill in the walls to eliminate open cell shaving waste." The Gaco ProFill System is the...