Your attic does much more for your home than store your stuff. It is designed to provide a protective barrier for your home from cold, heat, and humidity. But in order for your attic to do its job, it must be properly insulated.
Traditional Insulation Not Effective
The Green Cocoon has almost two decades installing insulation and has discovered that traditional insulation isn't effective in most cases! The most common types of insulation used in one's attic are fiberglass and blown cellulose. The problem with those types of insulation is that many inexperienced contractors install them without sealing to prevent airflow. With fiberglass or cellulose, air can move quickly through the insulation and with that air comes moisture.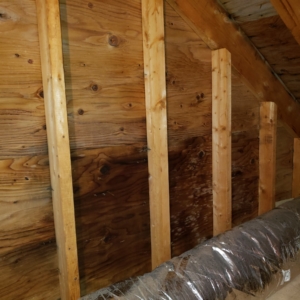 Escaping Heat Causes Problems
If heat is escaping into the attic from below, and the attic is not properly vented, the warm air will heat the roof causing ice dams to form. Some contractors try to fix ice dams by increasing the ventilation in the attic. But what they should be doing is putting in proper insulation! It's all about the R-value.
In New England, the R-value requirements for an existing attic is R-38, but for new construction it requires a value of R-49! That's because newer construction techniques are becoming more efficient.
Did you know that R-value is measured in an air-tight vacuum chamber and allows researchers to conduct physical experiments without any interference from the environment? Your wall is not a vacuum chamber and the materials do not perform the same in the real world, unless completely air-sealed like the chamber. R-value is not constant, so it's important to use the right type and amount of insulation.
Closed Cell Spray Foam Recommended
Closed cell spray foam is the only insulation material approved for spraying directly against the roof deck because moisture can't pass through it. This, along with the fact that the foam fills the holes and crevices, makes it the best insulation choice to prevent condensation in the attic.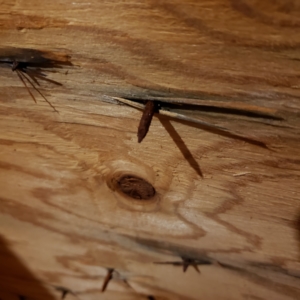 Proper Ventilation
If you have properly insulated and air-sealed your attic, you won't have heat loss or moisture build-up. We suggest installing a soffit and ridge vent, or two gable vents to help with air circulation, if you have an uninsulated roof.
If your attic is insulated with fiberglass or cellulose, and you have insulation covering the roof slopes, you need to have a vent behind it. As mentioned above, moisture can potentially pass through the insulation and condense on the roof causing a host of issues.
Reasons Not to Ventilate
If you have HVAC and/or ductwork in the attic, you don't want to vent the attic because you will lose a lot of efficiency. The heating system will try to warm the house from a 10-degree attic and cool it from 130! A conditioned attic will prolong the life of your equipment as well as save you money with your heating and cooling bills.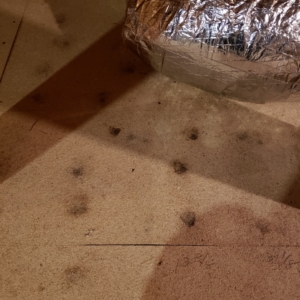 Start Right and Properly Ventilate
If you have fiberglass or cellulose insulation already installed, then it is crucial that you have adequate and proper ventilation. But, upgrading your insulation saves money and efficiency in the long run. Don't use ventilation as a way to solve inefficiencies with subpar insulation. That's like putting a band aid on a bullet wound!
If you want more information on how we can help you, contact us.