In the insulation industry, we all know why spray polyurethane foam works so well as an insulation and air barrier for buildings. Most also know that polyurethane is used to make many everyday objects in your automobile and around the house. But, most don't know that polyurethane foam is used a lot as a high-performance adhesive.
Closed Cell Spray Foam Strongest
If you mix the A and B sides of polyurethane foam together, the curing liquid sticks to everything. This creates a strong bond with most any type of surface. In a foam form, the curing polyurethane adhesive rises to fill small gaps between irregular surfaces. This is closed cell spray foam. It reduces excess waste and energy consumption in buildings by up to 50% while adding strength—R-value (7 per inch).
Used in Construction Industry
This high-performance polyurethane adhesive has found a permanent home in the construction industry. Roofing contractors regularly use polyurethane adhesives to attach various roofing materials to substrates (see SPFA-142).
Polyurethane adhesives are also used to bond gypsum board to framing, especially in manufactured housing applications. Two inches of closed cell spray foam between wall stud framing can provide nearly the same racking strength as a half inch of oriented strand board (OSB) sheathing, according to sprayfoam.com. The same application of closed cell foam below the roof deck, between the rafters and trusses (new construction or retrofit), can increase the wind uplift resistance by a factor of three. It can also provide a secondary water barrier if the roof shingles fail.
The Insurance Institute for Business and Home Safety (IBHS) recognizes the structural benefits of closed cell foam insulation and polyurethane adhesives in their Fortified Construction Standards program.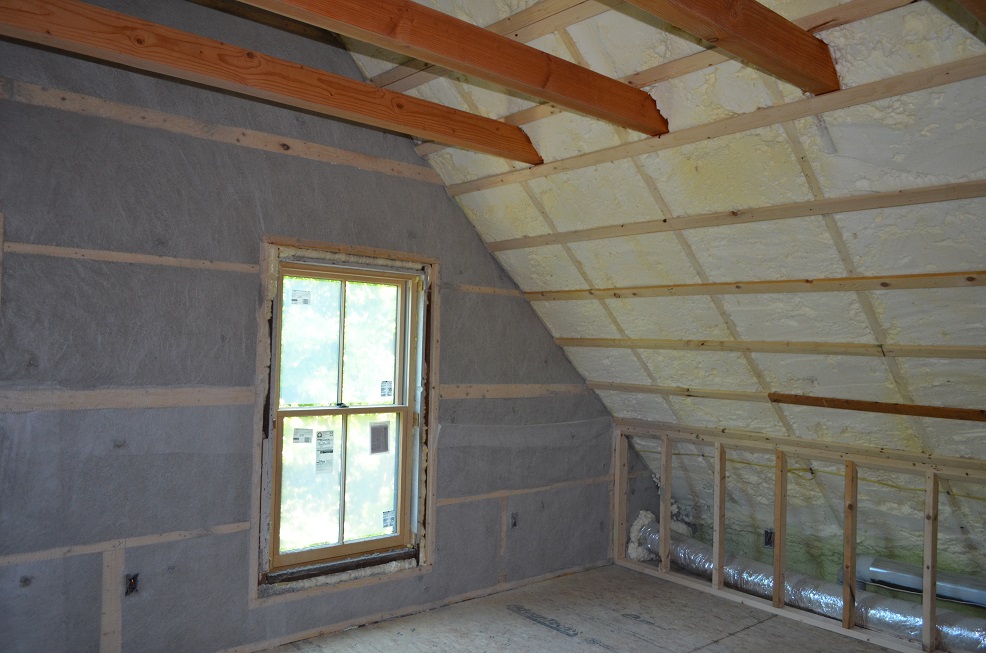 Homeowners Save Money
Understanding all of the benefits of closed cell spray foam is key for homeowners. The knowledge helps them make better decisions regarding insulation choice when building or remodeling their home. Moreover, as we strive to construct more resilient and eco-friendly buildings, we encourage the use of spray foam in most of our projects.
Contact us to find out what spray foam is right for you.