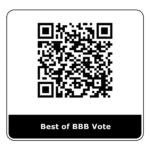 The 2022 Best of BBB Awards look to recognize businesses that operate with integrity and excellence. The Better Business Bureau® created this award to celebrate local businesses. And, they wanted to recognize the positive impact they have on our community.
TGC Has a Chance to Win the Award!
The Green Cocoon, LLC has the chance to win this award with our customers' help to further stand out with media exposure, social media promotion and more. 
Please vote for us to help us win this prestigious award!  We thank you for your vote for the Best of BBB award!
About The Green Cocoon
The Green Cocoon delivers energy-efficient, eco-friendly insulation solutions to residences and businesses throughout Massachusetts, New Hampshire, and Maine.  Our first priority is to provide you with the safest, most effective insulation. This helps keep the heat in your house during the winter, and keeps the cool air in during the summer. After all, that's why you're considering an insulation solution in the first place. Great insulation means you'll use less fossil fuel and electricity, thus leaving a smaller carbon footprint.
To learn more about us, visit our website, www.thegreencocoon.com.