Candace Lord, The Green Cocoon VP & Director of Sales, recently presented at a seminar. It was for the American Society of Home Inspectors (ASHI) Northern New England Chapter. The presentation was held at Puritan Conference Center in Manchester, New Hampshire. Moreover, the seminar focused on materials and their uses and common installation mistakes. It also involved vapor barriers, moisture concerns, and other insulation-related topics.
Education
Lord focused on the insulation types offered by The Green Cocoon, such as open and closed cell spray foam, rockwool and mineral wool. In addition, she educated local inspectors and builders about the science behind the different types of insulation. Equally important, she taught on its specific purpose in a variety of different spaces and settings.
"It was an honor to be invited to speak at the ASHI meeting," said Lord. "A great insulation company doesn't just install insulation. They must know the inner workings of the products they use and be able to teach that to others."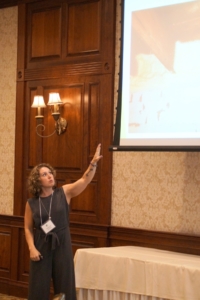 About The Green Cocoon
The Green Cocoon is a leader in the industry. They lead not only in customer service and installation, but also in building science and industry knowledge. They are a BPI (Building Performance Institute) certified company. BPI was founded in 1993 and has become the nation's premier standards development and credentialing organization for residential energy auditing and upgrade work. Learn more at https://thegreencocoon.com/about-us.