On December 1st, two members of The Green Cocoon's team attended Southern NH Home Builders and Remodelers Association's (SNHBRA) Silent Auction, Holiday Social & Toy Drive. This annual event is always a year-end celebration.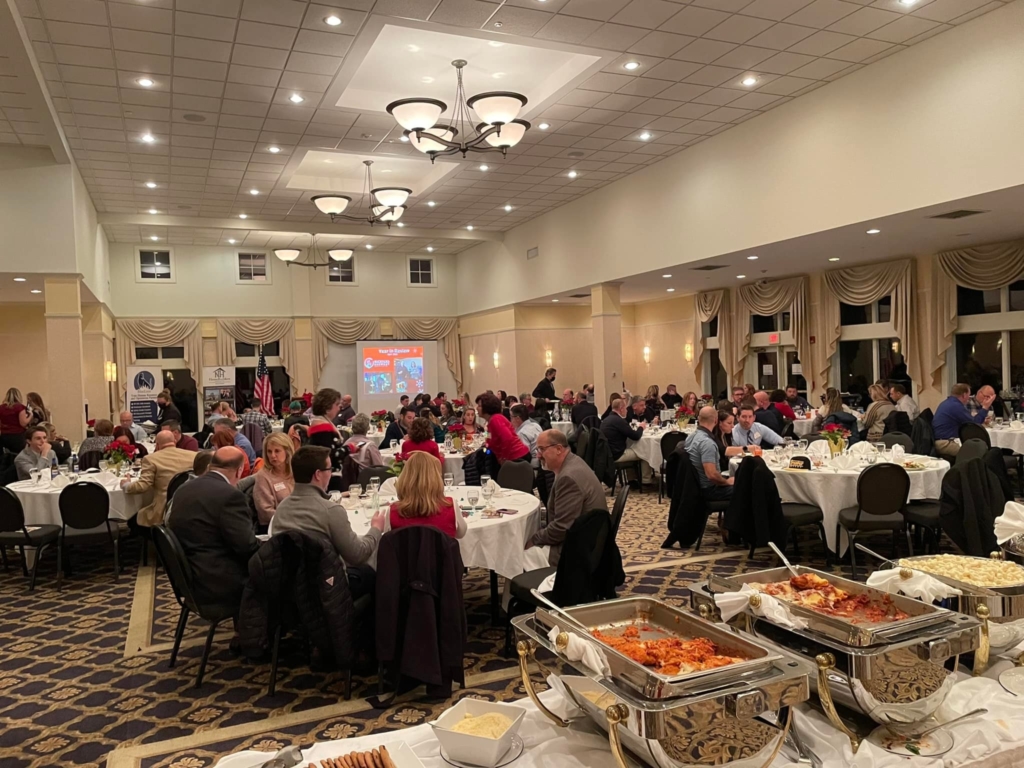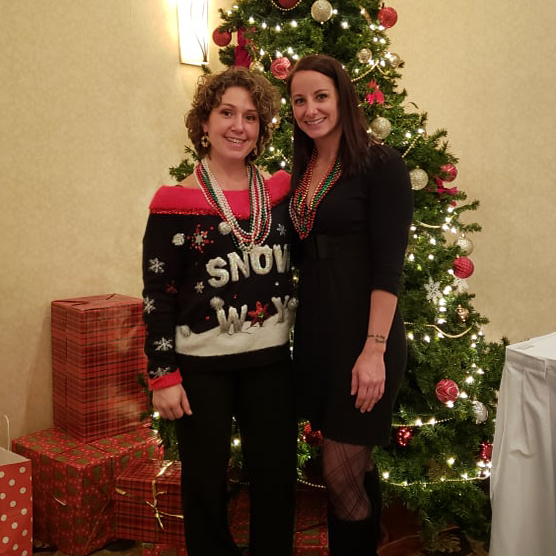 Toys for Tots a highlight
At this event, SNHBRA members network with their peers and bid on fabulous silent auction items.  Also, attendees are also encouraged to bring a toy or a monetary donation for Toys for Tots. Toys for Tots mission is to collect new, unwrapped toys and distribute those toys to less fortunate children at Christmas.
The Green Cocoon donated games such as Connect 4, and Chutes and Ladders. Additionally, we added a few boxes of Legos to the mix.
Plenty of activities
Attendees enjoyed a delicious Italian buffet as well as raffles and other fun games throughout the night. Moreover, our own Candace Lord played a game called "Heads or Tails," whoever earned the most beads won. As you can see from the photo above, she won! The prize—a $100 gift card to the Copper Door Restaurant.
Giving back is important
At The Green Cocoon, our team is honored to give back. We love working in our community, but more importantly, we love working with our community. Thus, we not only give back financially, but also physically, by attending many fundraisers. The Green Cocoon helps support women with breast cancer and sponsors events that help children with cancer and their families. Learn more about our efforts.
About SNHBRA
Southern NH Home Builders & Remodelers Association, a local affiliate of the National Association of Home Builders (NAHB) and the state New Hampshire Home Builders Association (NHHBA), is an association of industry professionals dedicated to providing quality housing opportunities through education, vision, and advocacy for the betterment of our communities.